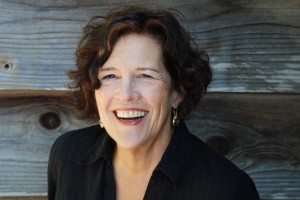 Get your hopes up:
change the story to change the world.
Writer
Life through a cultural lens, viewed from the intersection of art, spirituality, and politics. Read Arlene's
books
,
essays, articles
and
blogs
.
Activist
Chief Policy wonk of the U.S. Department of Arts and Culture, President of the Shalom Center. Strategic thinking in the service of justice and love.
Learn more →
REGISTER NOW FOR THE JEWISH ARTISTS RETREAT 3-7 DECEMBER IN SANTA FE!
This retreat led by Arlene Goldbard is limited to 20 artists of all disciplines—visual, performing, literary, multimedia, or your own definition—who identify as Jewish. The artists who've signed up already—writers, musicians, visual artists, and others—are inspiring. Featuring discussions; lively, interactive group study; hands-on workshops using many art forms; opportunities to collaborate; studio/solo time; and sessions focusing on participants' own concerns and aspirations. The approach is pleasure and purpose aligned: fun, stimulating, mind-opening, and meaningful at once. Information/registration: sfai.org/jar or write to Arlene.

Arlene's Latest Books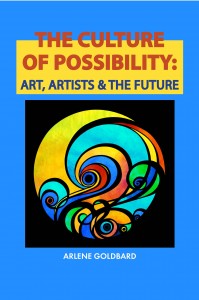 The Culture of Possibility:
Art, Artists & The Future
"By showing us that culture is the crucible in which we forge our laws and our government as well as our values and families, Arlene Goldbard restores our power as individuals and creative communities. This book encourages us to take back our power through creativity."
—Gloria Steinem
Learn More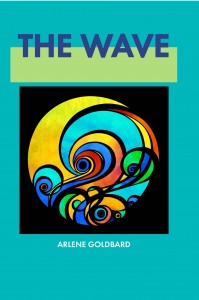 The Wave
"If we're going to end this fiscal madness and start rebuilding America, we're going to have to get creative! We need a tsunami of music, film, poetry and art. The Wave is about changing the story to change the world. Buy it, read it, share it!"
—Van Jones
Rebuild The Dream
Learn More

Worth Exploring:

Read
Part 1
of and
part 2
of a
great interview by Barry Hessenius
: "I loved both of these books and I strongly urge everyone who cares not just about the arts and culture, but the future of our country, to buy them and read them, and better yet, give them as gifts to people they know."