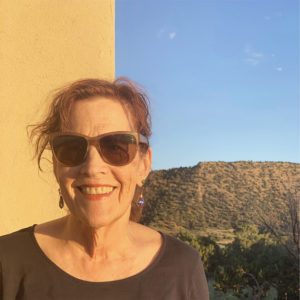 2019 recipient of the Randy Martin Spirit Award from Imagining America, annually recognizing " individuals who embody the unique combination of qualities that made Dr. Randy Martin, Professor of Art and Policy in the Tisch School of the Arts at New York University, a beloved and valued member of the IA community."
Honored as one of the 2016 YBCA 100, recognizing "creative minds, makers, and pioneers that inspire our work at Yerba Buena Center for the Arts."
Honored as 2015 Purpose Prize Fellow, Recognizing Social Innovators Over 60
One of 2015's "Fifty most powerful and influential people in the nonprofit arts":
"She's the optimistic conscience in the field who dares all of us to imagine a world in which the arts are given their just due and in so doing inspires untold numbers."
One of 2014's 15 Favorite arts blogs
"Arlene is the conscience of the field who deeply cares about what we are all trying to do in a world that so often just doesn't get it. We need more Arlenes."
One of 2012's "Fifty most powerful and influential people in the nonprofit arts":
"The conscience of the blogging field, Arlene wears her heart on her sleeve and that endears her to her legions of fans across the sector. No one is more passionate, more informed and more willing to take on the windmills than she is. A beautiful writer she is in great demand as a speaker and consultant."
(One person's windmill is another's Goliath, of course—we'll just have to wait and see!)
---
Arlene Goldbard is a writer, speaker, social activist, and consultant who works for justice, compassion and honor in every sphere, from the interpersonal to the transnational. She is known for her provocative, independent voice and her ability to inspire and activate.
Arlene's essays have appeared in such journals as Art in America, The Independent, Theatre, High Performance and Tikkun. Her books include Crossroads: Reflections on the Politics of Culture; New Creative Community: The Art of Cultural Development; Community, Culture and Globalization; The Culture of Possibility: Art, Artists & The Future; and her novels, Clarity and The Wave.
Arlene has helped dozens of organizations to make plans and solve problems. They include nonprofits such as the Independent Television Service, the National Campaign for Freedom of Expression, and the New Museum of Contemporary Art; foundations such as the Rockefeller Foundation and the Paul Robeson Fund for Independent Media; a score of state arts agencies; and many others.
Until January 2019, she served as Chief Policy Wonk of the U.S. Department of Arts and Culture. She is President of the Board of Directors of The Shalom Center. She has served as Vice Chair of the Board of ALEPH: Alliance for Jewish Renewal, and Tsofah/President of Congregation Eitz Or in Seattle. She co-founded such activist groups as the San Francisco Artworkers' Coalition, the California Visual Artists Alliance, Bay Area Lawyers for the Arts and Draft Help.
Born in New York, Arlene grew up in the San Francisco Bay Area. She and her husband, the artist Rick Yoshimoto, live just outside Santa Fe, NM.
When I think of insightful, articulate individuals for speaking engagements or important deliberations, I always think of Arlene Goldbard. Flawlessly articulate and well-read, Arlene consistently has made important contributions to our work.

When you are ready to push members of a group beyond their current mental envelopes, it is probably time for them to hear from Arlene Goldbard. Arlene brings a wealth of experiences and accomplishments to presentations that challenge and enrich thinking.

I have seen people infuriated, confirmed, mentally stirred, and challenged by the presentations of Arlene Goldbard. I have never seen them bored, disappointed, confused or patronized. Arlene is a talented speaker who never fails to leave an audience with something serious to think about — something basic to reconsider.

— Anthony Radich, Executive Director,
Western States Arts Foundation
For a listing of consultations, publications, and talks, Read Arlene's C.V.
Photo by Rick Yoshimoto 2022