February 17th is World Community Arts Day, the third annual global celebration of "art as a catalyst for caring and sharing," with the goal of creating "a World Festival Society for a day." Its underlying philosophy is that "We can either react in fear or anger to the state of our world thus becoming part of the problem or respond creatively and become part of the solution." Anyone can take part:
All we ask of you on that day is to do an arts project, however small or big. Be creative about an issue that you believe promotes "caring and sharing." Song, dance, theatre, draw, paint, write, make, poem, photograph, lecture, walk, tour, talk, art class, anyway that you feel you are creative!

The first years have seen WCAD grow from a celebration of Reg Bolton [a beloved community artist who passed away in 2006] to a global event from as far as Brazil, Slovenia, Scotland, Australia, USA, Ireland, Mexico and many more. All we ask of you on that day is to do an arts project, however small or large to mark this day. If you can mark the event on your website in the build up to it that would be great to. It is going to be our biggest yet.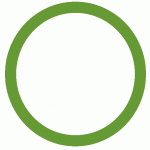 Some people like to think of the red-carpet arts as the mainstream, relegating community arts to a puny tributary, continuously emerging but somehow never fully arrived. Just by existing, World Community Arts Day puts paid to that illusion. It is the brainchild of a passionately dedicated community artist called Andrew Crummy, who not only has established his own career in the field but has a bona fide community arts lineage. He is the son of Helen Crummy, a founder in 1962 and stalwart leader of the Craigmillar_Festival_Society, a powerful community arts program based in a tough public housing estate in Edinburgh, Scotland. ("Housing estate" and "housing scheme" are terms used in the British Isles for what we call "housing projects" in the US.)
"Poverty," wrote Helen Crummy in her 1992 book Let The People Sing!, "is not only lack of an adequate income to live on, it is being classed as of little or no value to society, and as such, having one's capacity for self-fulfillment crippled from birth."
Here's a link to a 2004 exhibition and book that sum up the legacy, Arts: The Catalyst Craigmillar and to a lovely short film of the same name. Watch it and be inspired!
And if you're up for more, here's a fascinating piece from the Community Arts Network about "The Gentle Giant," an enormous sculpture of Gulliver designed by prison artist Jimmy Boyle.
At the World Community Arts Day site, you can find news of WCAD events, texts, videos, and photos from past years. If you're on Facebook, you can join the Facebook group and post your event(s). People have already posted images, ideas and links from every part of the world. Happy World Community Arts Day! And thanks to Helen and Andrew Crummy for inspiring the world.